Fantastic News! Robinson Patient scoops Top National Prize!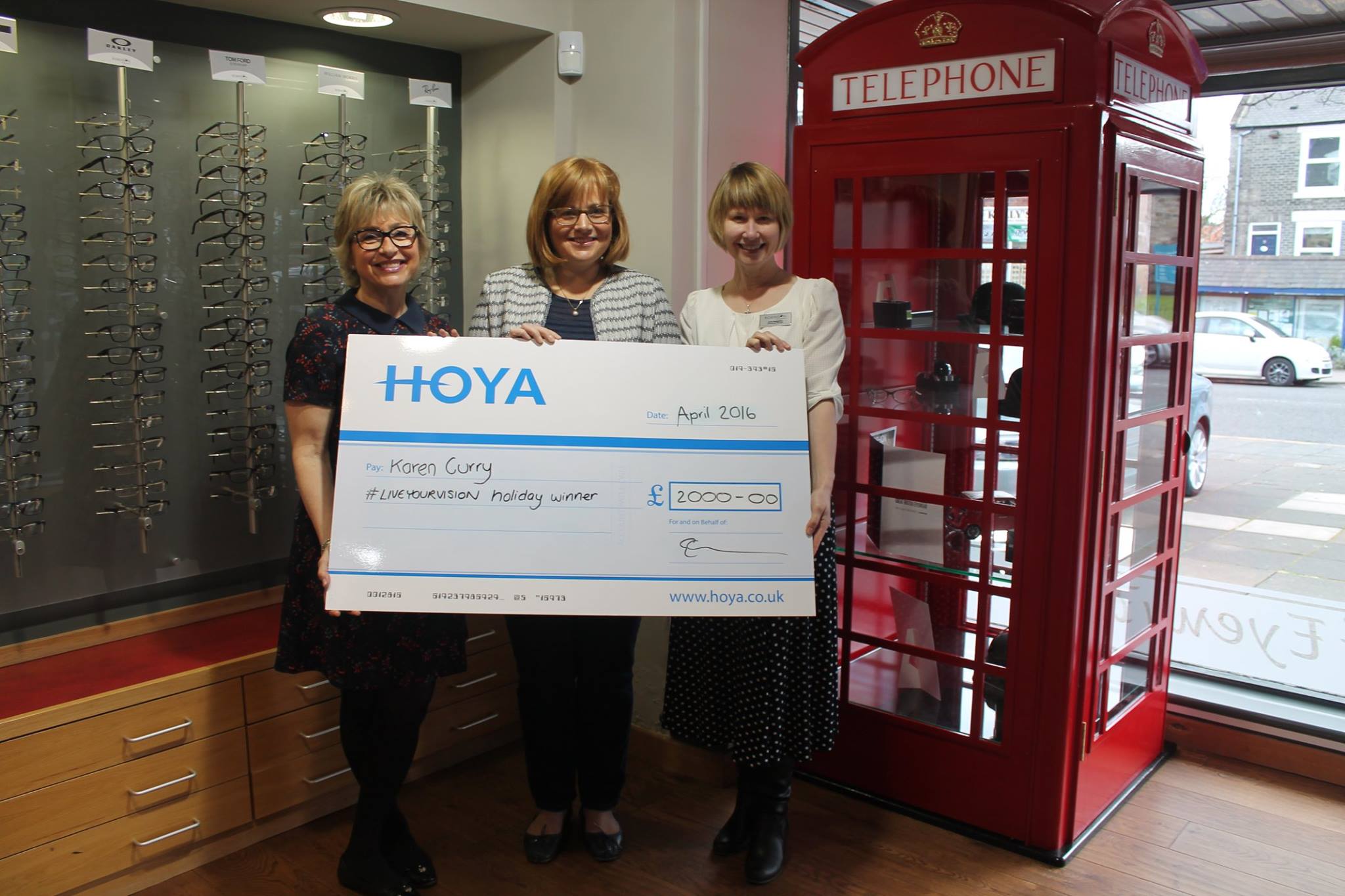 Karen Curry of Whitley Bay (C), is seen collecting her prize from Dispensing Manager Jayne Hutchinson (R), and Optical Assistant Lorna Bourne(L), who persuaded Karen to fill in the free draw.
We are delighted to announce that one of our patients has scooped the first prize of a £2000 holiday voucher in a National draw run by lens company Hoya UK.
Karen Curry, of Whitley Bay, was delighted to receive the news. " I was absolutely over the moon" comments Karen. " I was recommended by a friend to come to Robinson's in 2014. The frame choice is fantastic and the staff so helpful and friendly. It was Lorna who persuaded me to fill in the prize draw voucher when I purchased my Hoya Premium Lenses. I am very grateful to Hoya and Robinson's and I am looking forward to booking the family holiday of a lifetime!"
Thank you Karen for your kind comments. Hope you have a fantastic holiday 🙂