Our best moments of 2021
It's been quite the year for all of us with the ongoing pandemic, but there have certainly been some great moments for us. We're taking a look back at some of our highlights of 2021 and want to share them with you…
Happy birthday to us!
Firstly, we celebrated 30 years in business! From our humble beginnings in 1991, we've come a long way and have all our amazing patients and staff to thank for that.
It's safe to say we had a great time celebrating this milestone achievement!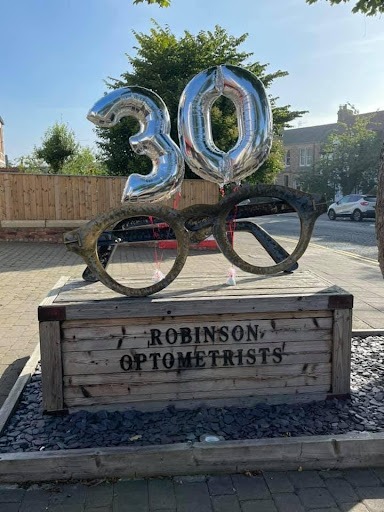 New team members
We're pleased to say we've had a few additions to our friendly team at our opticians in Monkseaton in the past year!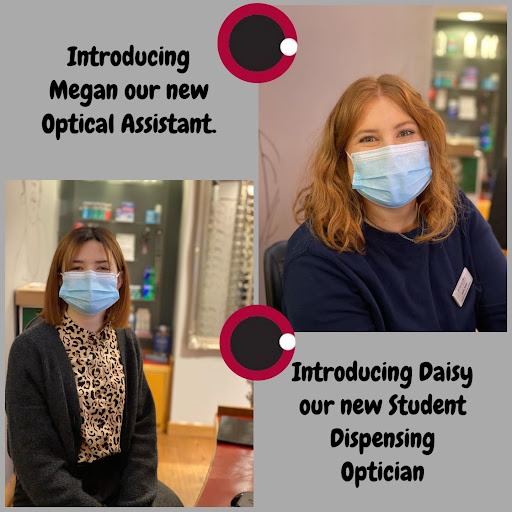 Megan, our new optical assistant, joined our practice in January. Daisy also started in January as our new student dispensing optician and is now fully qualified – a fantastic achievement!
Both Megan and Daisy have had previous experienced working with opticians, and it's been wonderful to have them both on board this year.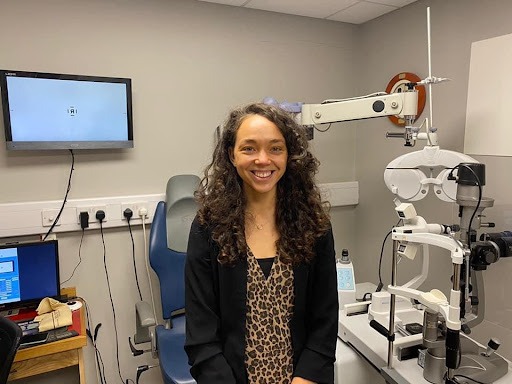 If you book an eye test at our opticians in the Whitley Bay area, you might see our talented optometrist Hayden Hamilton, who started with us in May. Hayden graduated in 2014 from Glasgow Caledonian University, before specialising as an Independent Prescriber.
Having her join in a part time role means we've been able to run 2 clinics for 6.5 days a week – allowing us to see more of you – our valued customers. Hayden is a keen rower and traveller, but most of all loves meeting people, which definitely shows, as she's been a huge hit with our patients so far. We feel very lucky to have her as part of the Robinson's team!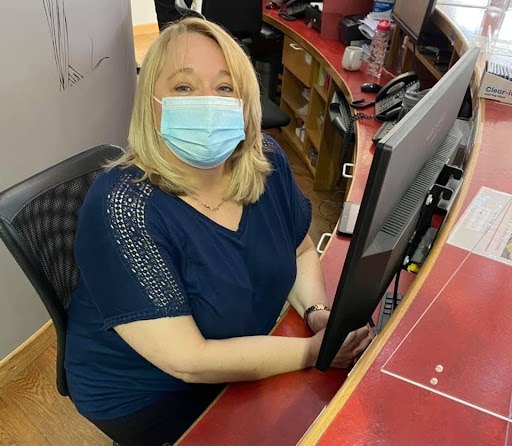 Looking for a new pair of glasses? With more than 30 years of experience in optics, Tracy Tweddle, who joined us in May, will definitely be able to help you find the perfect pair.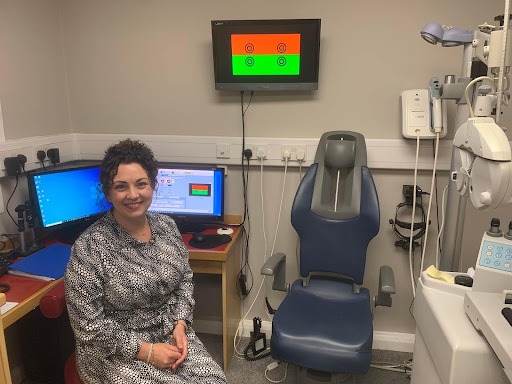 We also had another optometrist, Andrea Turnbull, join us in November. Andrea is passionate about optometry and brings a wealth of experience to the role. She's also a real people person – all qualities that make her a real asset to our team.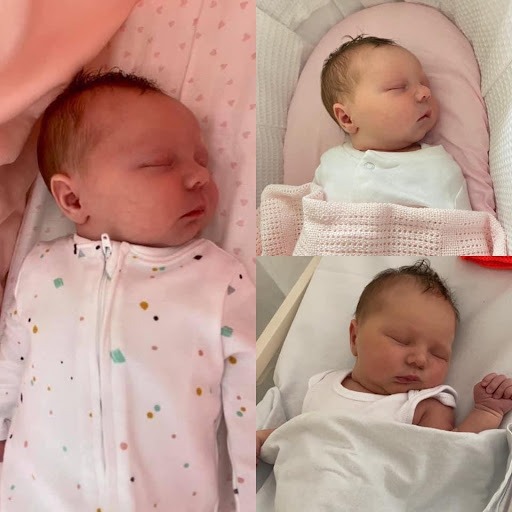 Not strictly a new team member, but we like to think of her as one (!) – baby Lottie was born in June to Robyn, our assistant manager and dispensing optician, and her husband Simon. She is absolutely gorgeous and a bundle of joy – we can't wait to see more of her next year!
New myopia control lenses
2021 has been a year of investing in more innovative products for the practice too. One of these is MiYOSMART – special spectacle lenses from one of our lens suppliers, HOYA, which are clinically proven to slow the progression of myopia, aka short-sightedness, in children.
Myopia is a growing epidemic worldwide, with kids in particular starting to develop it at younger ages than previously seen. As it gets worse over the year, it can lead to a host of other potential serious vision problems in adulthood, like glaucoma and retinal detachments.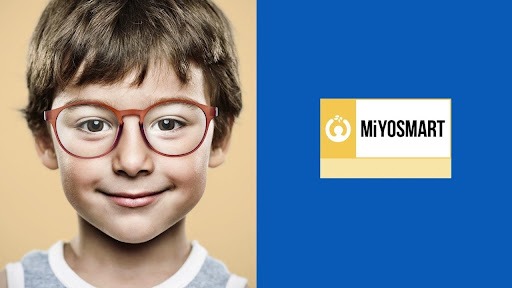 This is why using myopia management methods like MiYOSMART from an early age has become so important, as it helps you as parents to protect your child's future vision and eye health.
Fitted and worn just like normal glasses, MiYOSMART lenses are ideal for kids, offering UV protection, impact resistance and anti-glare technology too.
Optix conference
There have been some exciting events too; one was the Optix conference at Celtic Manor, which Nigel, Anth and John had the privilege of attending. They were lucky enough to hear some amazing inspirational speakers, including Sir Chris Hoy MBE and Duncan Slater.
In 2009, Duncan Slater was on patrol in Afghanistan when his vehicle hit an IED. Rather than a life confined to a wheelchair, Duncan chose double amputation. Eight months later he completed a charity cycle ride from Lands End to John O Groats. He has since gone on to ski to the South Pole and complete the toughest race on the planet – Marathon des Sables, in aid of Walking With The Wounded.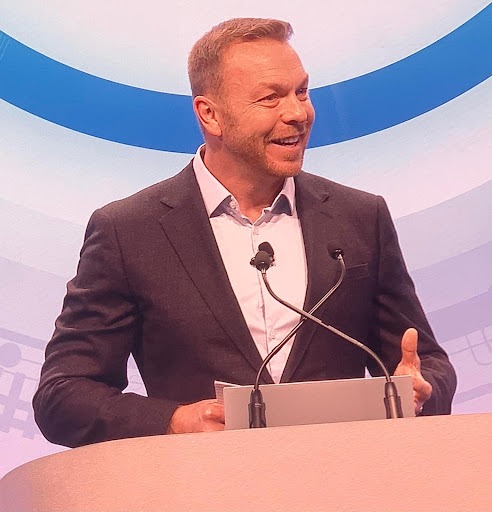 Sir Chris Hoy was truly inspiring too – the epitome of dedication and modesty; an exemplary individual who showed us what can be achieved with the correct mindset.
Nigel, Anth and John were proud to have been part of the fundraising dinner, which raised £30k – a figure that was matched by the hosts – Optix Software.
Whitley Bay Girls Sports Club sponsorship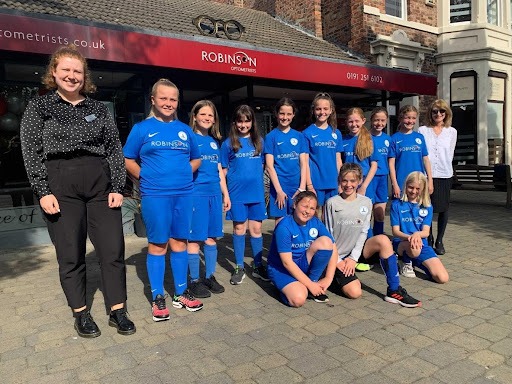 We're all about supporting our local community, which is why we also sponsored the U12 Lionesses team for a third season. We're thrilled to see how far they've come since they first started 2 years ago – in fact, this year, they were playing in the Premier Division!
They're always welcome here at our opticians in Monkseaton!
Sea2See frames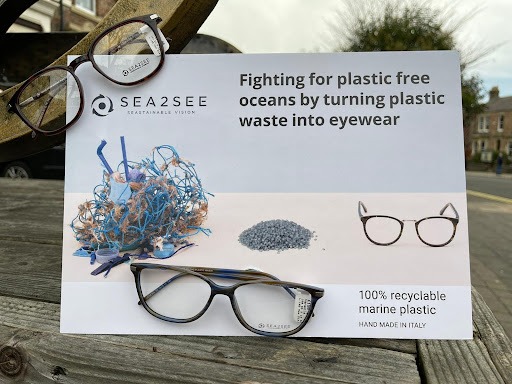 On the eyewear front, we're pleased we've just started stocking the brand Sea2See as part of our commitment to becoming an eco-friendlier practice. Sea2See works with fishermen to collect plastic from the sea, before processing it to create beautiful frames. This means you'll be able to support environmental protection in style! Feel free to visit us and view the collection in the new year.
Thank you to our loyal customers
Lastly, a special thank you to you – our loyal customers who have helped to make 2021 the success it was. Let's hope 2022 is an even better year!
If you're looking to book an eye test in the Whitley Bay area for the new year, or need to contact our practice for any other eyecare or eyewear needs, please do get in touch with our friendly team.