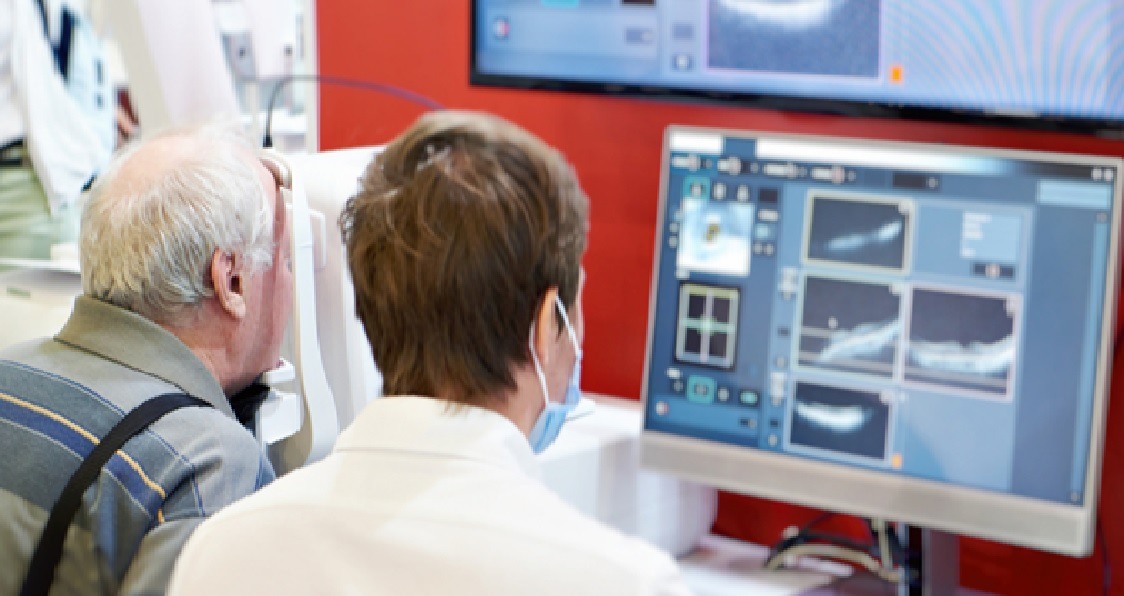 With some eye conditions, symptoms such as blurred vision will let you know something's wrong. But not all conditions have obvious symptoms – and occasionally, by the time you see the signs, it may be too late to reverse the effects. For many eye diseases, early intervention is crucial to preserve and save your eyesight.
That's where Optical Coherence Tomography (OCT) comes in. This state-of-the-art 3D eye CT scan shows a detailed cross-sectional image of the distinctive layers of the retina at the back of the eye, allowing our optometrists to see every detail in high resolution.
What happens during an OCT scan?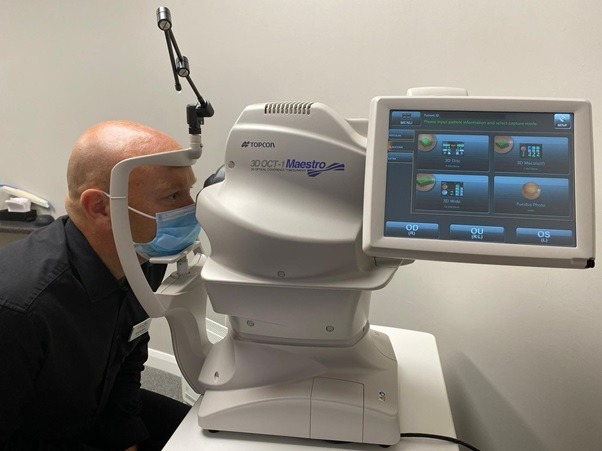 A 3D eye scan may sound a bit scary and invasive, but it's truly not. When you sit down for your examination, all you'll have to do is place your head on the OCT's chinrest and look at the camera. The process only takes a matter of minutes, and you won't feel a thing. Occasionally your optometrist may administer drops to dilate your pupils, allowing them to the back of your eye with even more clarity.
What does the OCT scan show?
The great thing about an OCT scan is that it can detect problems that traditional retinal photography can't always see. While standard retinal imaging only shows the surface of the retina, an OCT scan shows all its layers, meaning that your optometrist has a much more detailed picture of what's going on in your eye.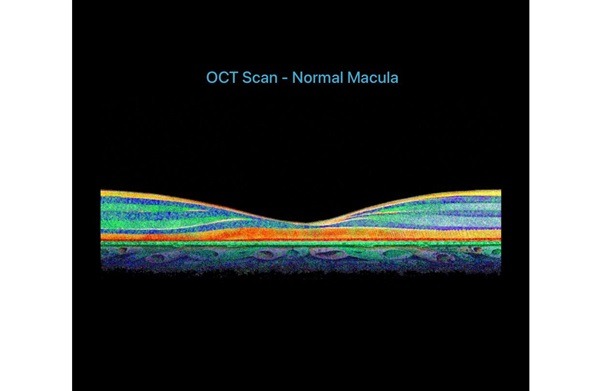 This means that conditions such as age-related macular degeneration (AMD) and glaucoma can be detected and treated much earlier if they are visible in areas which retinal photography wouldn't show.
How quickly do the results show?
The results are instant, and your optometrist will talk you through them and what they show during your appointment. The images are then stored in your patient record so that over time, with regular testing, we can build a highly accurate picture of your eye health and monitor the progress of any conditions or abnormalities, for your peace of mind.
How to book an OCT eye scan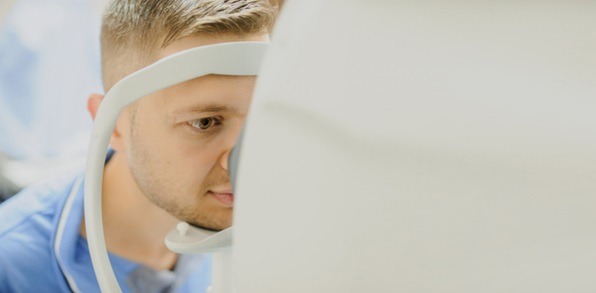 Here at Robinson Optometrists, we've got a 3D OCT scan which you can have when you book a premium OCT eye exam, which takes around 50 minutes in total.
We're one of only a few opticians in Whitley Bay to offer advanced 3D eye scans. It's available to all our patients, but we especially recommend it for anyone over the age of 40, as well as patients with existing eye conditions, diabetes, or a family history of eye problems like glaucoma or macular degeneration.
Feel free to call us on 0191 251 6102 for more information about our OCT scan, or book your premium OCT eye test in Whitley Bay online here.