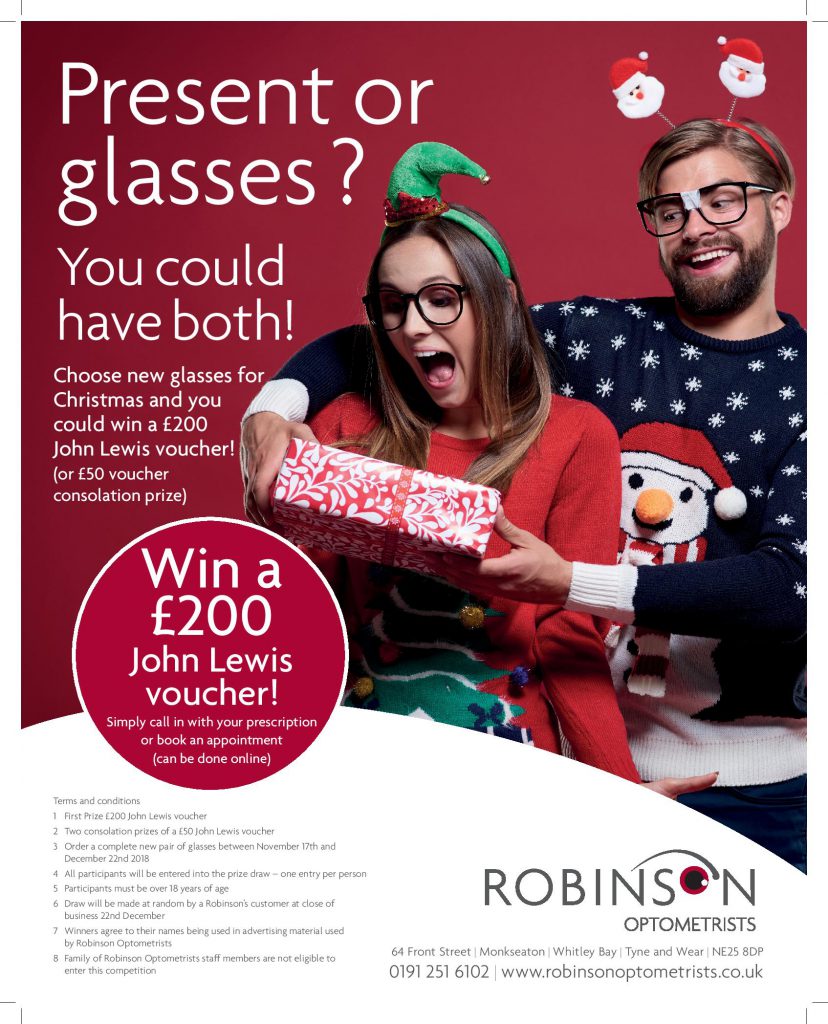 Choose new glasses for Christmas and you could win a £200 John Lewis voucher! (or £50 voucher consolation prize)
Few people would argue that Ray-Ban and Oakley lenses are amongst the very best sun protection afforded to your eyes. This is why we are introducing a sunglasses offer with a difference:
Simply buy any of our premium optical frames complete with prescription lenses and we will offer you any Ray-Ban or Oakley sunglasses model from our large stock at half the marked price!
If you need prescription lenses then you will also receive these at half the marked price!
We firmly believe that your eyes deserve the best, so why not treat them Today?
On October 31st and November 1st we are proud to bring you a very special event, and exciting offer. The complete ranges of top fashion designers William Morris of London, and Charles Stone of Manhattan, will be on display at our practice.
Buy any William Morris frame as a complete pair of glasses, and receive your choice of Charles Stone frames absolutely free. Appointments are not necessary; simply turn up to browse where a guaranteed warm welcome awaits you.